MORE PRAISE FOR I FOUND ALL THE PARTS
"Laura Faeth's ballsy, unrelenting faith in the power of music to shake the soul awake is a glorious reminder that all great art, especially the raunchy immediacy of rock and roll, can lift you, dancing and spinning, into the holy stratosphere of the Now."—
Pamela Des Barres
, author,
I'm with the Band
and
Let's Spend the Night Together
"This book is fresh, original, raw, and expansive. Laura Faeth writes with honesty, spunk, and courage about unusual experiences that challenge our old thoughts about the nature of reality. I love and applaud her courage, honesty, and voice. This is one wild spiritual journey with an audacious guide."—
Tama J. Kieves
, bestselling author,
This Time I Dance! Creating the Work You Love (How One Harvard Lawyer Left It All to Have It All!)
www.ThisTimeIDance.com
"
I Found All The Parts
takes the age-old journey of spiritual awakening and gives it a rock 'n roll twist. This should appeal to anyone in the process of self-discovery and self-awakening. It's chock full of really good information about the basic modalities of self-acutalization and spiritual healing in the 21st century."—
Joy Rose
, President, Founder of Mamapalooza: Moms who Rock! www.mamapalooza.com
"Laura Faeth has given us a tome; an
Eat, Pray, Love
meets
Almost Famous
melding of the mystical and the musical that courageously asks the question, "Can we really heal the soul through rock n' roll?" The answer is a Marshall Stack 'this one goes to 11' yes!"—
Lonn Friend
, former editor-in-chief of
RIP
magazine, rock journalist, author,
Life on Planet Rock

"Get ready for the ride of your life!
I Found All the Parts
is a mind expanding trip through cutting edge metaphysics via fervent music fandom. Laura is an alchemist, turning her experiences following a band into a humorous yet enlightening story filled with profound knowledge and inspired insight. If you're a musician, a music lover, or just someone who knows that there is a deeper reality out there, then crack open this book, strap yourself in, and prepare for a consciousness-altering joyride like you've never experienced. This book did nothing less than completely transform my creative path, my spiritual journey and the way I view the world. It can happen for you too!"—
Pam Moore
, musician: The Neptunas, Cheap Chick, and Madame Pamita
"In her maiden voyage,
I Found All the Parts: Healing the Soul through Rock and Roll
, Laura Faeth has assembled spiritual, melodic, and literary elements to show we are all family. Reminiscent of a 1976 conversation with Jerry Garcia and Carlos Santana, Garcia explained to me about The Grateful Dead:
"Our relationship is part of the family concept. We're involved with a large number of people who know each other and it stays that way whether we work or not. I think almost all the people I've known around this area, involved around the music scene, have been faithful to that thing [the family concept]." Laura Faeth has indeed been faithful in her effort, and along the way delivered remedy with her sentiments, experiences and ideas.
Santana suggested, "To me, the real practicality is that some people are chosen instruments to carve a certain message, a certain mood." Ms. Faeth has accomplished this task as well."—
Harvey Kubernik
, rock journalist, author,
This is Rebel Music: The Harvey Kubernik Innerviews
"Laura Faeth's fascinating explorations and revelations about our attraction to particular music and rock bands successfully—and humorously—help spur us into our own personal journey towards awareness and personal empowerment. A must read to discover more about the soul, multidimensional lives and relationships, and what we resonate to (and why) in rock music."—
E. Nora H. Amrani
,
Ch.T., author, Source Consciousness Consultant, and healer, www.vibrani.com
"
I Found All the Parts
offers the reader a 'bird's eye view' of how intuitive, spiritual guidance can place signposts 'under our nose' to provide a deeper and more profound awareness of who we truly are. Laura Faeth has created an amazing tapestry of esoteric teachings as she melds metaphysical concepts to assist your understanding of who you truly are at the soul level. Whether you already believe that you are a soul currently living a physical existence or not, you'll find this new book a fun and stimulating read that can take you places in your own personal examination that you have never considered."—
Dr. Linda R. Backman
, licensed psychologist, author,
Bringing Your Soul to Light: Healing through Past Lives and the Time Between
, www.RavenHeartCenter.com
"Have Faeth in the process! The Magical Mystery Tour of life is real and is brought to the surface in this fascinating glimpse into one person's determination to put the pieces together from the universal river of flow."—
M. Joyce McMenamin
, author, The Integrity Channel and editor of NoNiche and Network Abundance magazines
"You may never look at music the same way again. Not just for the spiritually inclined, Laura Faeth's remarkable book tickles, delights, and resonates from beginning to end. My sparkly hat is off to her! (Now who the bleep is TBIF?)"—
Paula Berinstein
, The Writing Show, www.writingshow.com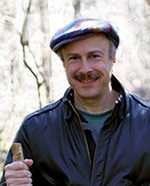 "Transcendent musical experiences—every music lover has had them, and any kind of music, from classical to jazz and rock, inspires them: ecstatic moments of feeling more alive, closer to the soul. Such events give permission and show the way to a higher level of self-integration, as this rollicking memoir of mystical experiences inspired by a famous rock band demonstrates. The book can be read as a guide to the new age for hard rockers or a guide to hard rock for new agers. Either way, it inspires a whole new view of the possibilities of music to heal."—
Kurt Leland
, author,
Music and the Soul: A Listener's Guide to Achieving Transcendent Musical Experiences
"
I Found All the Parts
is so funny that I started laughing my tail off from the minute I picked it up. This is one book everyone should read."—
Barbara Fara
, editor, Musicincider.com